By Anil Netto,
The project details for the property development at the site of the demolished Kampung Buah Pala have been put on public display.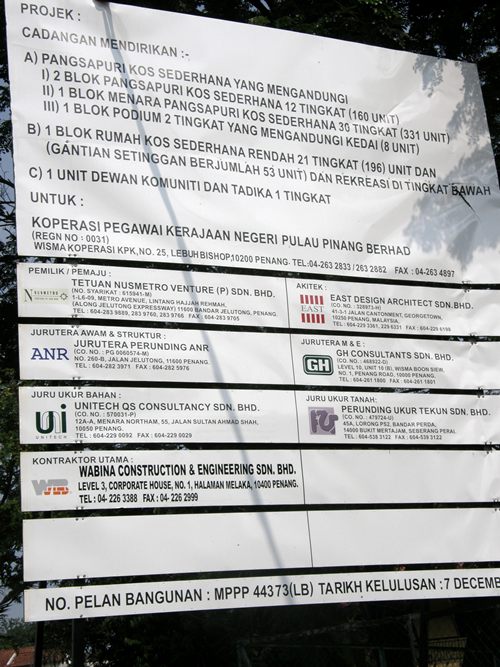 I am not quite sure how the compensation of double-storey terrace houses for the displaced Kg Buah Pala residents fits into the project description shown on the above board. And 53 units?
The developer Nusmetro Ventures (P) Sdn Bhd's main contractor is Wabina Construction & Engineering Sdn Bhd.
You can find out who leads Wabina from its website
here
.
Among the
current projects
listed on Wabina's website is the controversial Surin condominium project (developed by GLM Property Development Sdn Bhd, a wholly owned subsidiary of Bolton Bhd) in Tanjung Bunga.